SEE THE GOOD. BE THE GOOD. MAKE A GIFT TODAY.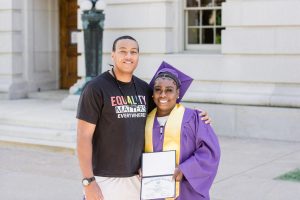 Meet Big Jerome and Little Keke.
They are one of almost 700 matches you and other donors support annually. Keke recently graduated from high school this past spring and continues to stay in touch with Jerome, because they've built a friendship that will last a lifetime.
But there are still kids waiting for a mentor. To have the experience Jerome was able to provide to Keke. Please consider giving BIG today.