THEIR POTENTIAL.
A BIGGER
FUTURE.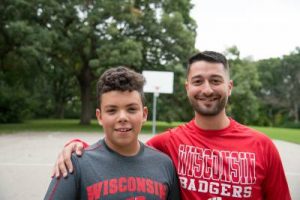 Meet Big Brother Ercan and Little Brother Cle.
They are one of the more than 700 matches you and other donors support annually. Ercan and Cle love playing basketball together and Cle wants to become an engineer or run his own business.
240 children in Dane County are waiting for a mentor. Please consider giving BIG today.