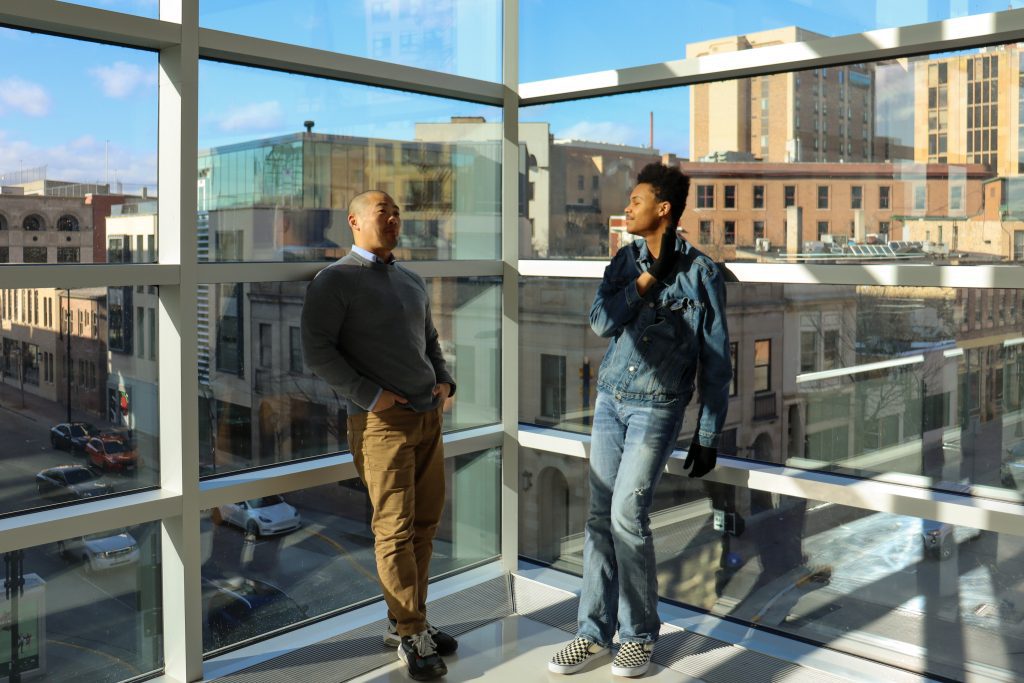 Richard has been matched with his Little Brother Sir Zion for 4 years. He was nominated by Sir Zion:
One of the reasons I joined BBBS was because I was lonely. It's hard to find the right people to hang out with sometimes. When I got accepted to the program, I was happier than I had been in a long time. My first meeting with Rich was just what I needed, and as long as we've been matched, I've found a lot of comfort in meeting with Rich.
Rich has had a tremendous impact on my life. I was very quiet before we met, but as shy as I was, Richard never let a moment pass without letting my voice be heard. I admire that Richard works REALLY hard at his job and still finds the time for me.
Since being matched with Rich, I have a more colorful social life, he's shown me how to make decisions on my own, and I feel less dependent on someone else to make me happy. We even go to many BBBS events where we like socializing with other Bigs and Littles. He's shown me that I can be confident when speaking up about injustices and the importance of being more loud and open when voicing my concerns, asking questions, and stating my opinions.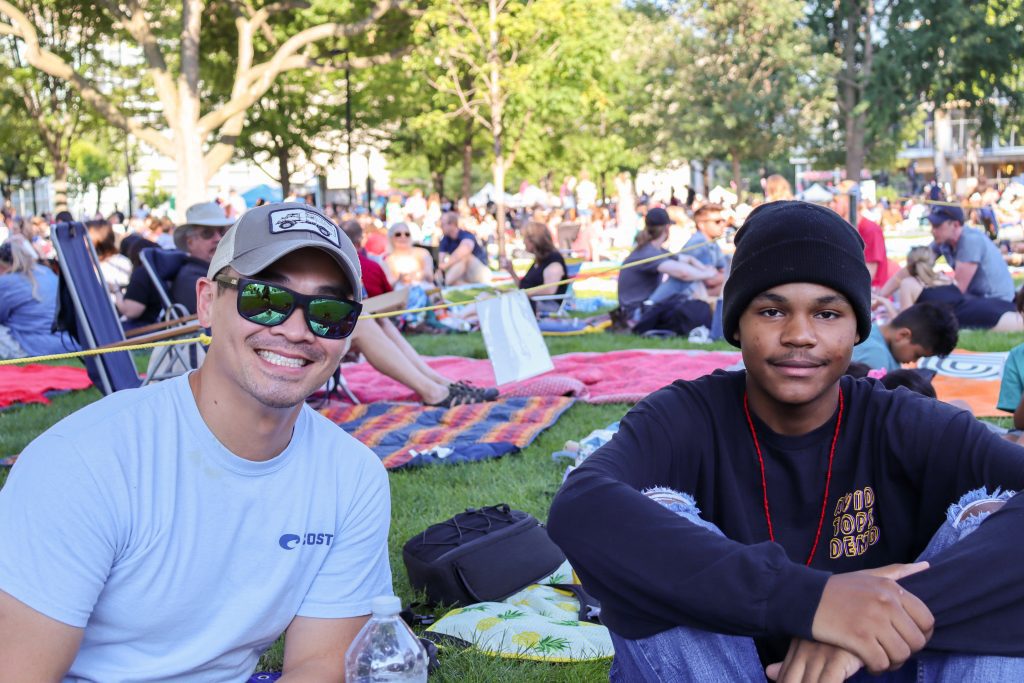 Richard has helped me with my hobbies and dreams as an artist by teaching me about art, expressing his love for art, and challenging my perception of art. He's also made me question what I want to do after school, and I appreciate that.
I've been nervous and anxious my whole life, and Richard has shown me how to live without worrying and relax a little. And Richard, above all else, has taught me the importance of paying attention in school and making smart decisions.
In early 2023, Richard and Sir Zion spoke about their Match at a BBBS Board Meeting. Here are a few words from Richard about his experience as a Big Brother:
I was also inspired to be a mentor because of the wonderful mentors I had growing up. Even though I grew up in the suburban middle class, there were moments when someone encouraged me to push to my full potential. Those influential moments helped me understand my self-worth, which drove me to take academics (and my career) to the next level.
Now that I'm grown, I want to have a positive mentoring relationship with someone just as I did as a kid. I have always enjoyed interactions with youth, and mentoring helps invigorate potential and foster the future.
I am fortunate to be matched with Sir Zion, who is intelligent, eloquent, creative, and sensitive. Sir Zion reinvigorates things I haven't enjoyed in a long time, such as art museums and sketching. Sometimes we sit at a coffee shop and just draw silently together. It has been an incredibly enriching experience.