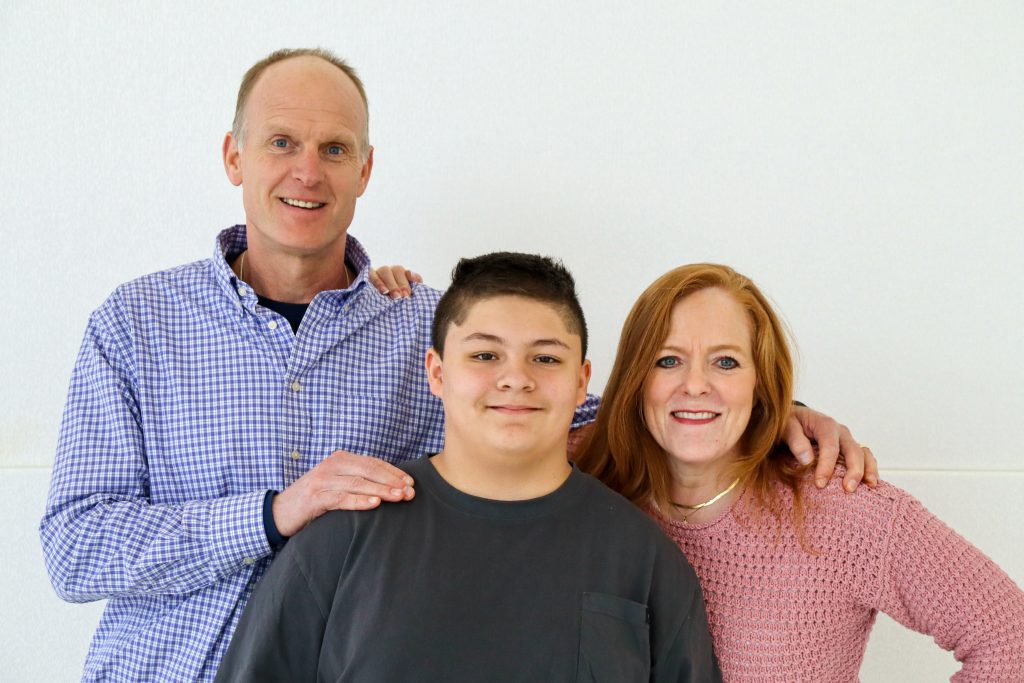 Karen and Barney have been matched with their Little Brother Brandon for 3.5 years. They were nominated by Marisa, Brandon's mom:
I wanted Brandon to have a friend and to give him some opportunities that I couldn't give to him. I knew there were experiences I would maybe be able to give him in the future, but he was a kid, and he needed those things now. Enter BBBS.
I was hesitant about the program at first. I was a little wary about letting a total stranger take my kid to do things. I had to have a lot of trust in the process, and I am glad I did because I got two wonderful Bigs for my son. Brandon was a little hesitant at first, but he has opened up to his Bigs and has enjoyed it.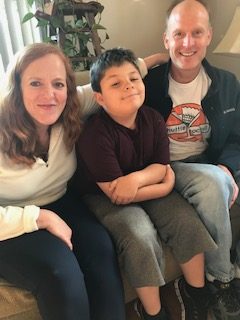 Through the years, they have developed a special friendship. Brandon gets excited every time Karen and Barney send a text just to check on him to see how things are going. A couple of years ago, our family went through a lot of transitions, and Brandon was really struggling to adjust. Barney and Karen were aware of the situation, and they were there for Brandon to process all those things. They remained consistent in his life by meeting every Sunday. That consistency went a long way in helping Brandon open up and confide in them. They have become a safe space for Brandon. Barney and Karen give Brandon a light on his face.
When Brandon heads out with Karen and Barney, it can be expected that they will try new things, like going on hikes, picking vegetables, and much more. A couple of years ago, Brandon went with his Bigs to the BBBS holiday party and tried ice skating for the first time. Brandon had such a great time, that for their next outing, Barney took them to go sliding on the ice. He brought hockey sticks and a puck, and they had a blast sliding around and playing together. That is something I would never think of, but that is Barney and Karen for you. They are always thinking outside of the box and coming up with new and creative ideas of what to do with Brandon. They've taken Brandon to places all around Madison that he's never been to, and Brandon has loved exploring new parts of the city.
I struggle with the pressure to do it all, but when Barney and Karen invest in Brandon and help keep his spirit alive, it transfers onto me and keeps my spirit alive, too. I'm just so blessed that they are in our lives. They are genuinely good people and have become part of the family. They are teaching Brandon another way of life.