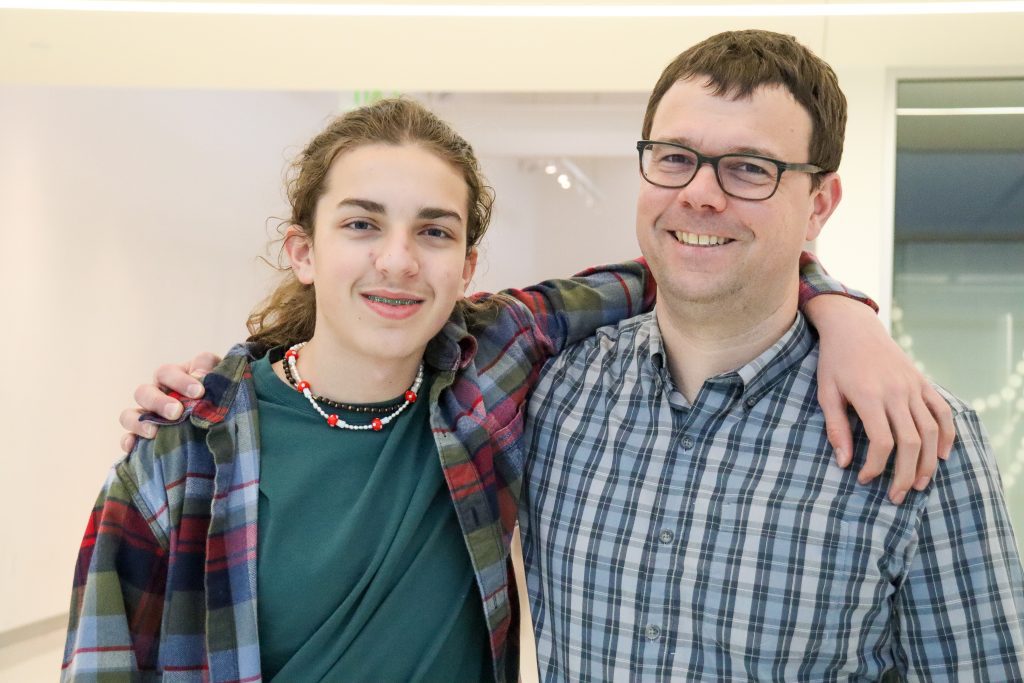 Aaron has been matched with his Little Brother Emerson for nearly 6 years. He was nominated by Lisa, Emerson's mom:
When my husband (Emerson's father) first passed, I attended a grief group where widows shared several vital things they found helpful for their children when they experienced loss. One that especially stood out to me was the recommendation of the Big Brothers Big Sisters program.
BBBS recruited a high-quality, compassionate, dedicated man that has devoted 6 years to our lives. Aaron Zutz is that man. Aaron won Emerson over by being a consistent presence. Emerson has always looked forward to his time with his Big.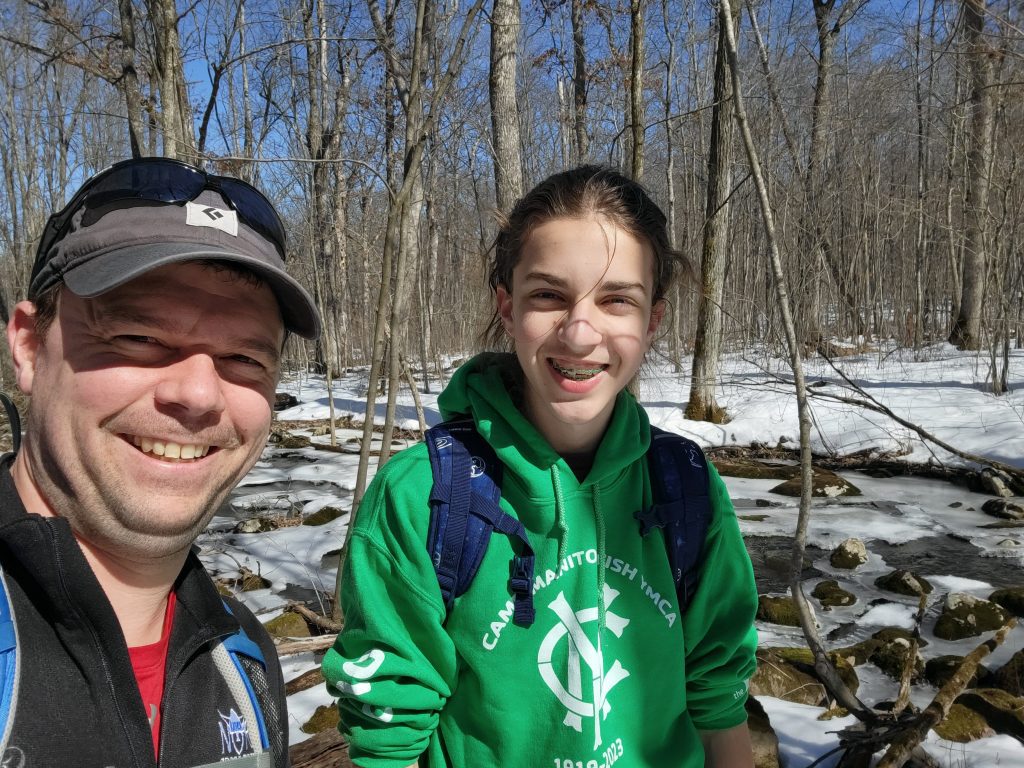 Aaron and Emerson have built and maintained a connection based on goal-setting and enriching each other's lives, even through the pandemic and into Emerson's teenage years. Together, they made a list of "50 Things To Know Before You Turn 18." It's a list of creative, practical, fun, and necessary life skills, (like painting a wall, making bread, and learning how to sail) that he may also learn from me, but will have the added benefit of learning from a different perspective. They both enjoy many of the same things, like paddling, hiking, and nature, and Aaron's example shows Emerson how important it is to incorporate hobbies and interests into your life.
Aaron has had a huge impact on Emerson's educational success, especially with his executive functioning skills. Aaron incorporates these skills by example, in conversations, and by giving Emerson the opportunities to see how they show up in the real world. Emerson has definitely improved in time management, his grades have significantly improved (which also helps in the enjoyment of classes), and he's showing up as an engaged student.
Relationships for Emerson are built on trust. He won't be his warm and witty self unless he knows where he is in the relationship. In a short amount of time, Aaron built that level of respect and trust. Aaron takes the time to hear Emerson and find the variety of interests that flows through a child as they grapple with the world. In a world filled with constant change, uncertainty, and unfairness, Emerson sees that the consistent, steady approach from Aaron is invaluable for our family.