Who is a Black person in your own personal life that influenced or shaped your career/life or that particularly resonates with you?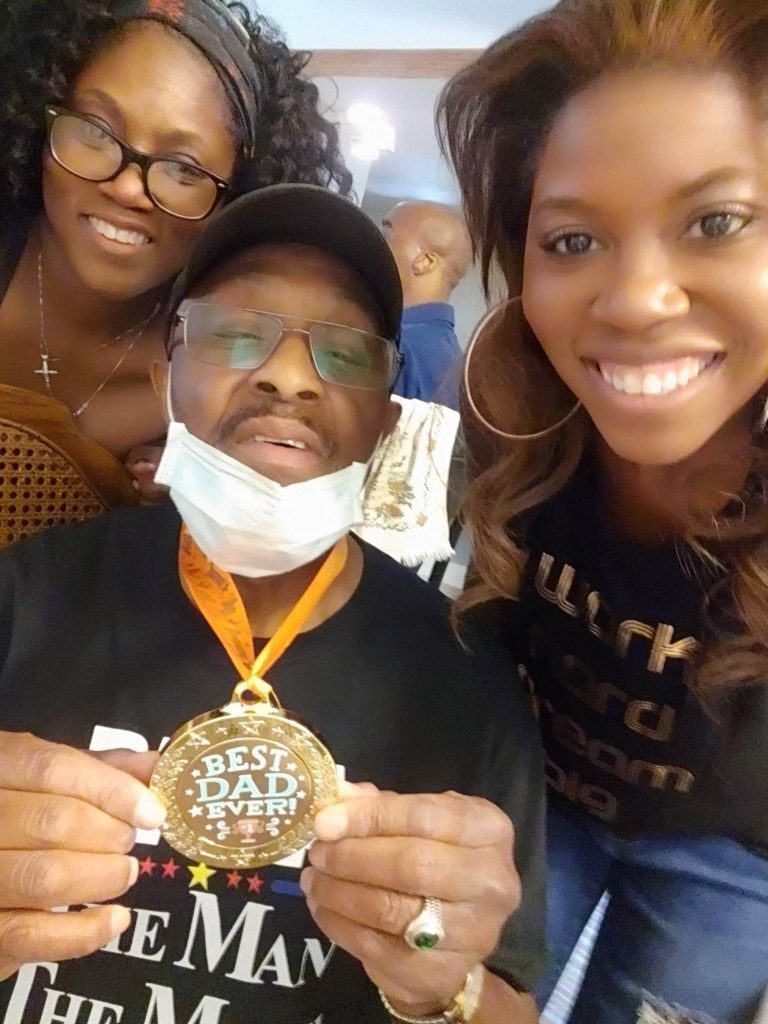 My father is my role model in every area of my life. He grew up in Belzoni, Mississippi, on a plantation picking cotton. Growing up, he was taken out of school his entire childhood to pick cotton from sun up to sun down with his siblings. That is why education has always been so important to him. As a child, I saw my father graduate from college, and even after he graduated, he continued to take business classes whenever he could. He's always wanting to learn.
He taught us that education is a gift, and you should take it whenever you can. My parents worked hard to move us to Germantown, Wisconsin, a suburb where they knew we would receive the best possible education. We were one of the first Black families to live there.
I get my work ethic from my father. He's worked so hard his entire life and never complains. I strive to work as hard as him and be humble. He's always told me, "Tracy, as long as you work hard, you will see your successes. Success always comes with hard work." He is always doing for others and never expects anything in return.
I believe he is what a real man should strive to be. He is a humble, hard-working man that has always lived for his family. He's always taught us right from wrong, to be truthful, to have integrity, and to always keep your word. I highly respect my parents' hard work, kindness, strength, humility, and dedication to their family. They are truly my best friends.
Who is an inspirational Black historical figure who inspires you and why?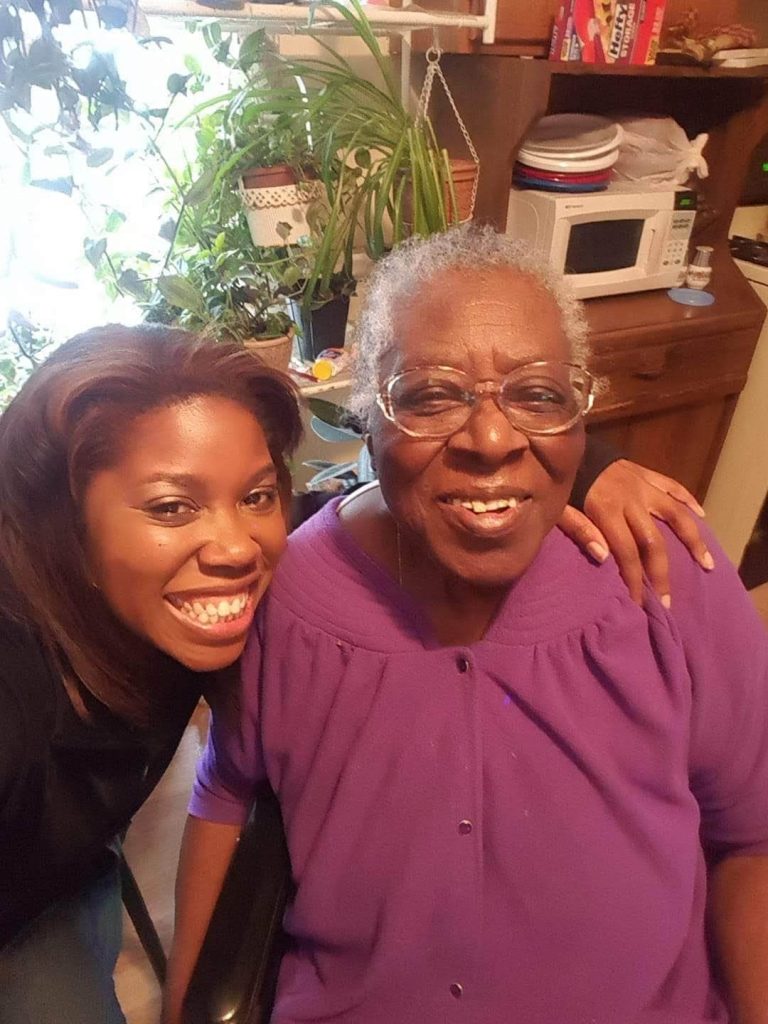 Can I say, my grandmother? Who she was to me will always be historical in my eyes. She passed away about five years ago. My grandmother, Virginia Bounds (another amazing person I admire), moved up north from the south to Chicago, Illinois, to give her family a better life. She worked as a housekeeper cleaning white people's homes and sent the money she earned back down to Mississippi until her children could move up north to Chicago to be with her when they turned eighteen. My grandmother endured so much in her life. She loved her family so much. She especially loved the holidays when we could all get together. She looked forward to Christmas. She would cook all the food and dessert from scratch by memory. It was amazing. The house would be full of food from one end to the other.
My grandmother saw three of her children pass away at different times in her lifetime. My dad is the only surviving child she had. The strength of what she's been through in her life was amazing and inspiring. She would always live with a smile and a positive attitude no matter what she was going through. Never lazy, never complained. Just always played with the hand life dealt her.
When I would call her and complain about work, she would say, "well, Tracy, at least you have a job," That would shut me right up. No more complaining necessary. She was a traveler and went everywhere you could imagine. At age 89, she couldn't travel any longer and passed away shortly after. She always said, "when I can't go anymore, I'm done with living." She's always had amazing stories about her trips. She epitomizes what a strong woman truly is and should be. She loved me so much and always believed in me. We had so much fun together. We shared a special bond.
How would you reflect on your experience growing up with your identity?
Growing up was very difficult for me. We were among the first Black families to move to Germantown, Wisconsin. My parents had our house built when I was two years old. My parents worked so hard to move us there in the hopes that we would receive a better education, which was something they didn't receive growing up.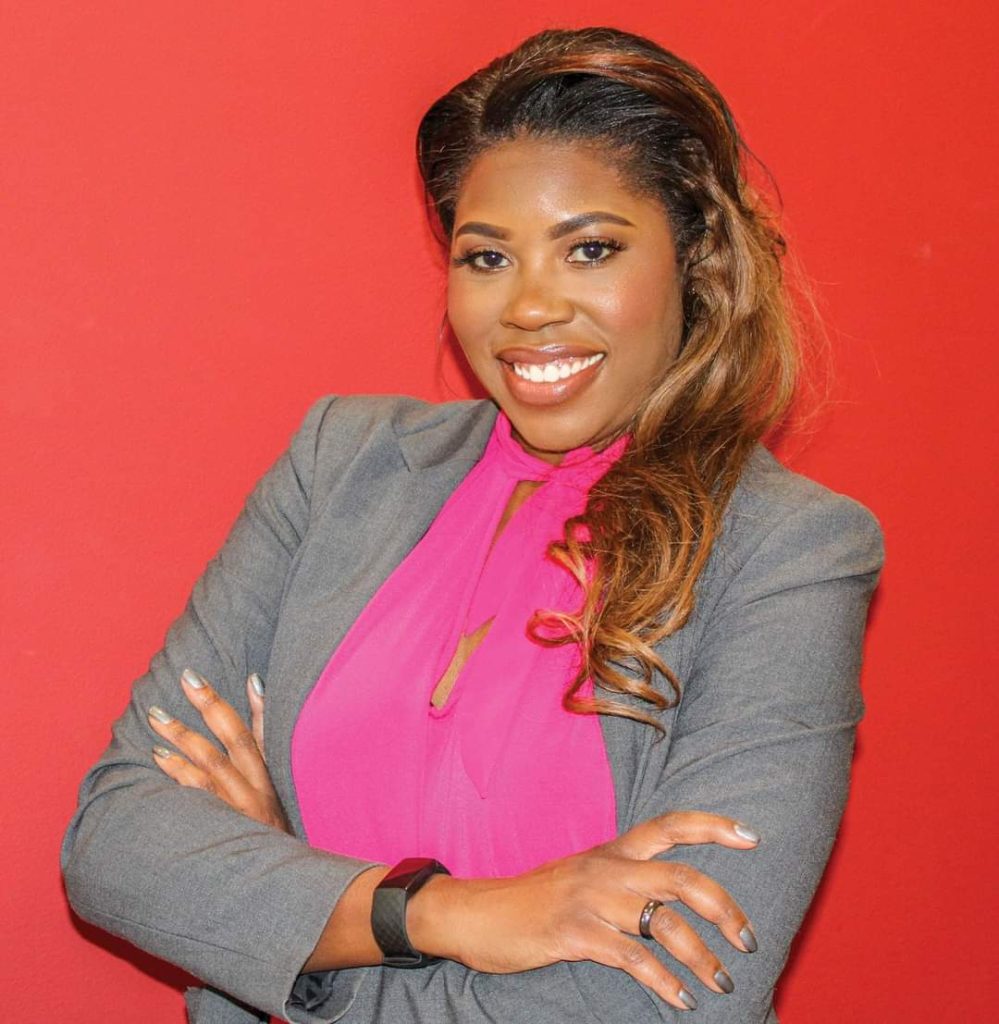 I definitely could have used a mentor then, but I am lucky I had parents who supported and guided me. I was alone a lot. I learned how to be alone. I wasn't accepted by the white kids at school, and my Black family members didn't accept me. Cousins would make fun of how I spoke. They didn't like or understand why we chose to live in Germantown. They thought we lived in Germantown because we thought we were better, which was not the case at all. Both of my parents had modest jobs. My dad was a cook (now has his own tax business for over 30 years), and my mom was a receptionist (retired now). I don't know how they did it, but they did. When we moved out to Germantown people thought we were rich. They weren't even close to being right.
I had to deal with people telling me my skin was too dark and that I should shower to get the dirt off, and cousins telling me I was trying to be white. Honestly, I was just trying to find my way and fit in. All I wanted to be was accepted on both sides. I worked so hard to do that, and now I see how that has spilled over into my adult life.
Growing up, I thought I was ugly because no one ever asked me out. I didn't go to prom. It was taboo then. My upbringing definitely affected my identity. I went through a lot of not knowing how to act. All I knew was how to be me or share my "Black" experience as a Black/African American growing up in the suburbs.