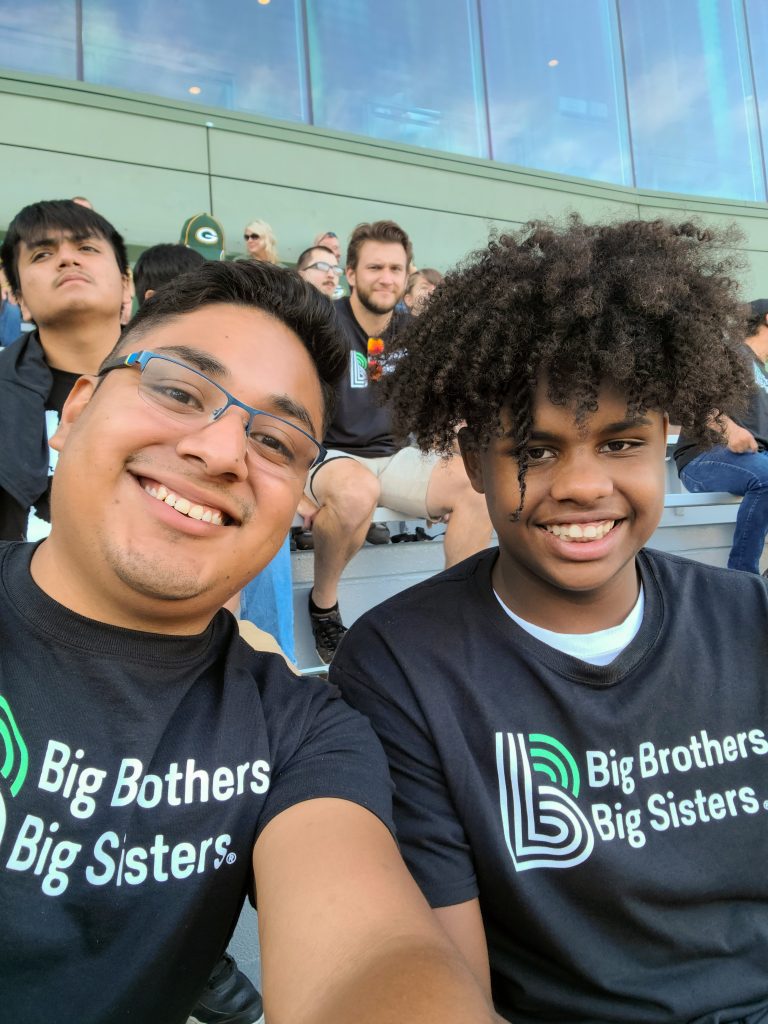 Big Brothers Big Sisters of Dane County is pleased to honor Big Brother William Gagliardi as our February 2023 Volunteer of the Month.
William became a Big because he wanted to try something new that not only challenged himself but helped other people out at the same time. Growing up, he didn't know about Big Brothers and Big Sisters, but wishes he could have been a part of the program sooner. Once he discovered that he could become a Big Brother, it was a no-brainer for him to sign up. Now, William has been matched with Little Brother Jowuan for a year and a half.
Big Brother William has shown his commitment and consistency with each outing he and his Little have had. They have signed up to participate in BBBS events like sailing, the annual holiday party, and the Dream BIG Gala. They also share a love of cars; Little Brother Jowuan can not wait for the summer and begin working on his car with Big Brother William.
William and Jowuan were matched right before Jowuan aged out of the program. (This is unique because even though Little Brother Jowaun is older, they still knew right away they would have a great bond.) They have bonded even more with every outing and continue learning new things each time. Jowuan wants to own his own business someday, and as a small business owner himself, William is excited to listen to Jowuan's ideas and to show him some exciting paths moving forward.
 We are thankful for Bigs like William, who continuously support their Littles to ignite the power and promise of youth.