How would you reflect on your experience growing up with your identity and what does Black History Month mean to you?
To be honest, I've struggled with my identity my whole life as someone who is white-passing.
I felt insecure as an elementary student listening to people call me "miss piggy" while making oinking noises and pressing their noses upward. I felt the frustration as a young kid hearing my peers whisper about how "that couldn't be my grandma" because she was dark-skinned.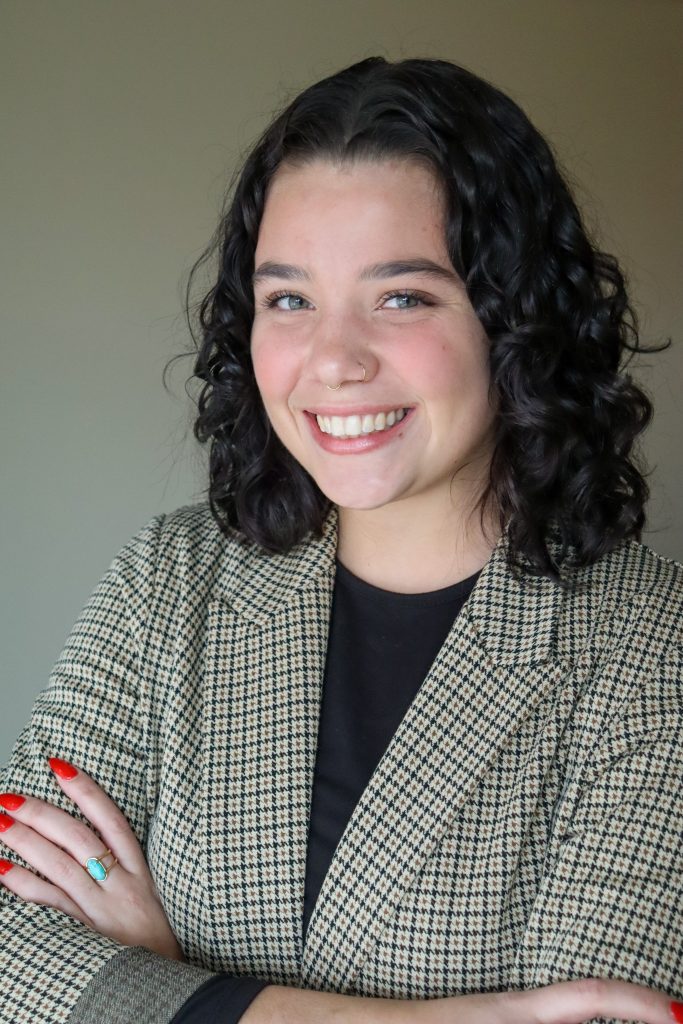 I've felt anger as I witnessed my dad being labeled a drug dealer by a stranger passing by on my first college visit. I've felt undeserving hearing that I only got a scholarship because I could "check a box." I've felt astonished after having an adult tell me that racism barely exists now because people don't say slurs nearly as much as when they were growing up. I've felt uncomfortable by the questions "What are you?" and "Why are you so tan?" 
I've also felt so. much. pride and happiness in knowing that I'm here today because A LOT of people battled through experiences a million times harder than the microaggressions listed above.
Being African American is a part of my identity, and I've had both incredible and devastating experiences around this part of my identity, but I will never claim that I know what it's like to experience life with Black skin. What I can say from my own experiences is that this world can be incredibly cruel and that the road to equity is long and exhausting. To me, Black History Month means a million different things that hopefully some of my other answers catch a glimpse of.
Who is a Black person in your own personal life that influenced or shaped your career/life or that particularly resonates with you?
This is an impossible question to answer because choosing a single person would be doing a disservice to so many people in my life, but I can narrow it down to two.
I had the pleasure of having two of my great grandparents earthside until March of 2020 when my grandmother passed, and my grandfather followed a year and a half after. I called them Mom and Papa, and they have been two of my greatest influences. I still think of them nearly every day. Not only did they do regular grandparent duties, like spoil me with candy and clothes and amazing home-cooked food, but they both lived egregiously difficult lives and always did the best with the cards (and by cards, I'm talking about skin color) dealt to them.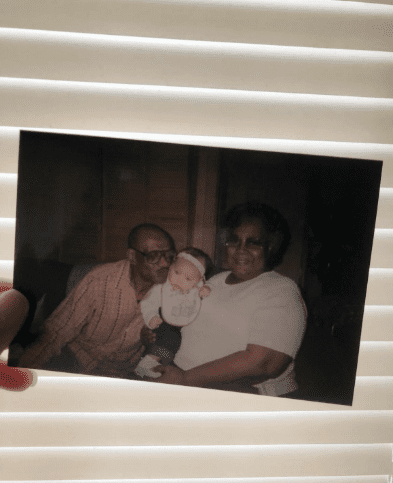 When I reflect on their experience in this world from the 1940s in the south to the 2010s in the north, I can't help but feel a flood of emotions ranging from anger to adoration to happiness back to anger. Both of them grew up very poor and Black in the south picking cotton, and at the hands of aggression that I'll never be able to understand fully, but they were trailblazers. They blazed a way to Ohio, blazed a way to a family, to a house, to jobs that offered some level of comfort and eventually blazed a way for me to do all of the things I wanted as a young child, despite having teenage parents that lived below the poverty line. While I know my ancestors began long before Mom and Papa ever came along, they're who I've always known as the start of my family. The heads of the table. They provided a place of solitude for me to go to over the years, loved me unconditionally, and made the difficulties of my childhood a little easier, ultimately laying the groundwork for the life I live now. I owe so much of who and what I am today, to them.
Fun fact: My Papa's birthday is February 1st, the start of Black History Month.
Who is an inspirational Black historical figure who inspires you and why?
There are SO. MANY. If you're reading this, your homework is to look up any name you don't recognize on this list, and hopefully, you'll understand why I put it: Rosa Parks (and not just because she said no on the bus), Fred Hampton, Ida B. Wells, Harriet Tubman, Mamie Till, Ta-Nehisi Coates, Sadiya Hartman, Frank Wilderson, Maya Angelou, James Baldwin, Mary McLeod Bethune and many many more.
How do you personally celebrate and recognize Black History Month?
I love to celebrate my immediate family and all of their accomplishments/personalities/lives, as well as the Black community as a whole. I like to recognize the work that still needs to be done, how my identity fits into this world, and the small things I can do to keep pushing forward.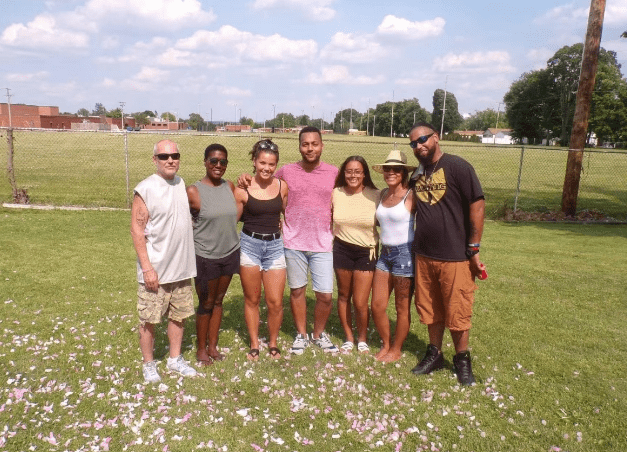 I've learned recently that with the continued racial tensions and violence in the world, you have to have power over your own lens of the world, meaning you need to have control over when you choose to widen and narrow your perspective. If you keep it too wide, there's a lot of doom and gloom, and if it's always narrow, there's too much oblivion. Balance is key, and Black History Month is a time that I choose to intentionally widen my lens more than normal and upset the scales because there's always more to know. More to advocate for. More to celebrate!
How can others celebrate and honor Black History Month?
Something that I find very important is educating yourself on Black experiences. By educating yourself, I mean seeking out resources that will allow you to understand the violence and institutionalization of antiblackness in the systems that are meant to serve. I mean being willing to put your own thoughts and opinions aside and absorb them like a sponge, which often requires getting comfortable with feeling uncomfortable. I mean understanding that a Black person should not have to display some superior level of excellence to be celebrated, because existing in this world as a Black body is excellent on its own. I mean educating yourself enough to know that the word matter in the phrase "Black Lives Matter" is the bare minimum and shouldn't invoke controversy. So, celebrate the bare minimum, the top tier of greatness, and everything else in between. Seek out Black experiences and learn to amplify, rather than drown out Black voices. Yesterday, today, tomorrow, and every day thereafter.
What books, movies, or podcasts would you recommend people consume to learn about Black History?
A few book recommendations that I have are: Between The World and Me, Why Are All of the Black Kids Sitting Together in the Cafeteria?, The Rebellious Life of Mrs. Rosa Parks, Homegoing, White Fragility and Uncomfortable Conversations with a Black Man. I also recommended watching The 1619 Project on Hulu.