In honor of Hispanic Heritage Month Match Support & Enrollment Specialist, Monica Roa shared her experiences as a Mexican American and Puerto Rican.
What is your ethnic background?
For the longest time, I thought I was only Mexican American Born, but as an adult, I discovered that I am also Puerto Rican. So, I am definitely double proud!
What elements of your culture are most important to you?
There is so much that is important to me…the food, the music, the dancing, traditions. This past Christmas, I taught my daughter how to make tamales.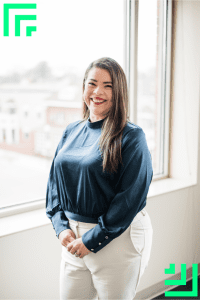 What does Hispanic Heritage Month mean to you?
It means even more exposure to local vendors, stores, and taquerias. The colors are so vibrant and happy. It means learning more about history, the fighting that occurred to overcome, the inventions, the artists, old and new. There is so much that this month means to me.
How has your heritage shaped who you are today?
To enjoy and appreciate traditions to keep them alive. To be proud and compassionate with not just your family but your community.
What are you most proud of regarding your heritage?
To educate my children that no matter the struggle, we can overcome anything that may be difficult.
What is one of your favorite cultural traditions that your family celebrates?
Meals and music! Having a carne asada, making tamales, making pozole, coming together, eating, singing, and dancing!
How would you reflect on your experience growing up with your identity?
Knowing how my mom struggled to come across to the states and make a better life for herself and her children and succeed with all ten of us. It tells me that working hard and giving what you can get you through it all.