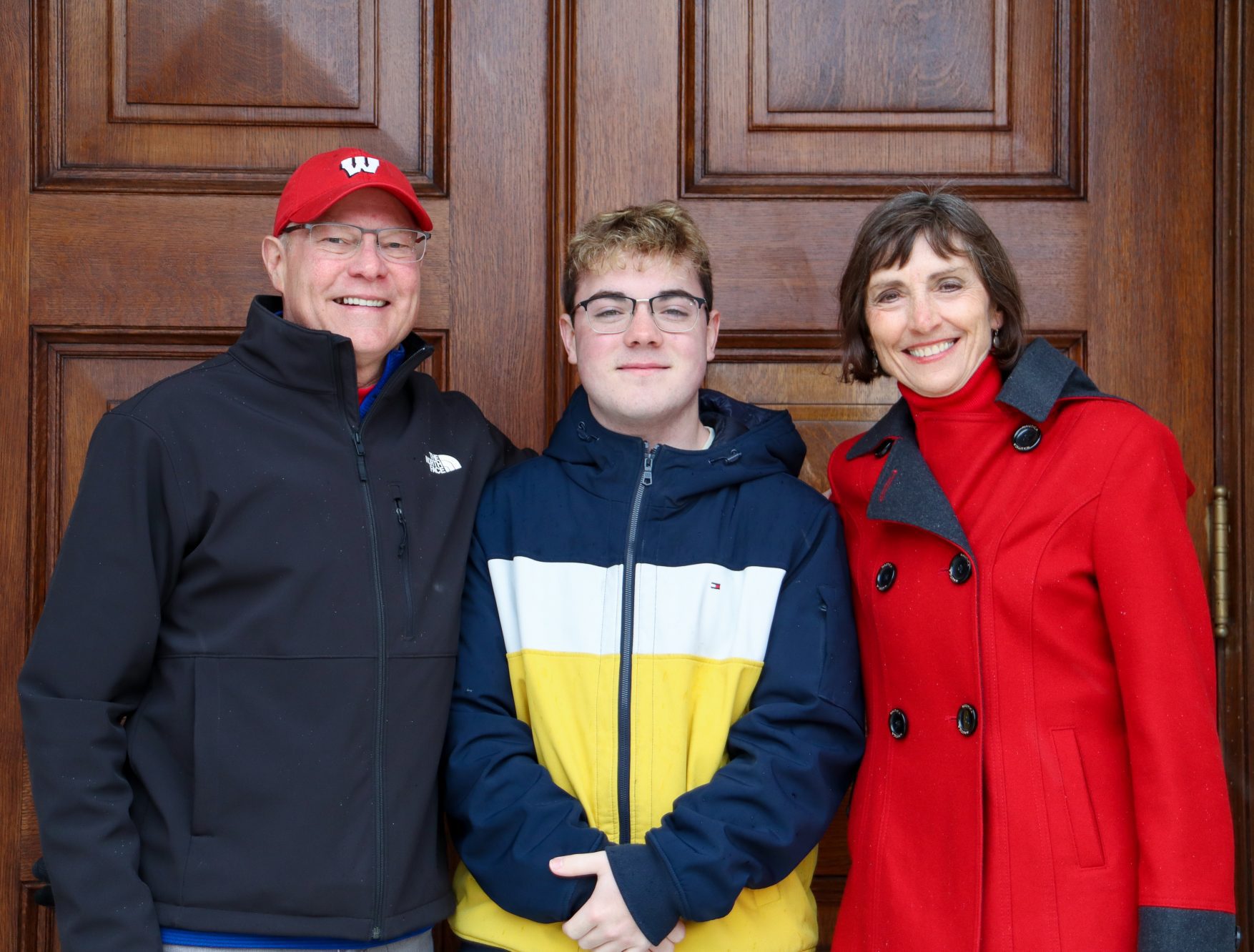 Bruce and Di have been involved with BBBS for over 40 years, serving as Bigs for three Little Brothers. Bruce started as a Big to Little Brother Erik when he was still single, and the Match continued as Bruce and Di got married and started their family. Bruce was able to help Erik through some very difficult times, which made it all the more rewarding to attend his wedding several years later and see him start his own family! When their daughters were in middle and high school, Bruce and Di (and the kids!) were then matched with their second Little Brother, Elteress. They treasured their time as a Big Family and saw everyone grow in acceptance, kindness, and grace through the Match.
Bruce and Di are now matched with their 3rd Little Brother, James. At first, James thought that they were paid to see him. He found it hard to believe that other adults outside of his family cared enough to want to spend time with him every week. But it didn't take long for James to feel safe in his relationship with Bruce and Di–their sincerity and dedication created trust and security within the Match.
While their eight-year relationship has been filled with activities like card games, Badger basketball, and cooking, the impact of the Match goes much deeper. When James was looking for a summer job, Bruce and Di opened a door for him to caddy at a golf club, and the opportunity came with early mornings and a lot of personal accountability. James took it seriously, getting himself up every morning and biking to and from the golf course. Because of his dedication, this one-time gig turned into something much more. James returned each summer and became a favorite among the golfers and members, eventually getting nominated and receiving a scholarship from the club. Now a senior, James plans to attend college this fall and become a teacher.
The job of a Big isn't to create a future for their Little. It's to invest in their Little so they can create a future for themselves. Bruce and Di helped create access and opportunity for James, but he was the one who put in the work. His future is bright, and he's got himself to thank for it.
---
"When we're going through the Match, our hope is that we're planting some seeds to let that child know we love you, we're you're friends, and we're here. We'll always be here for you." – Big Sister Di
---