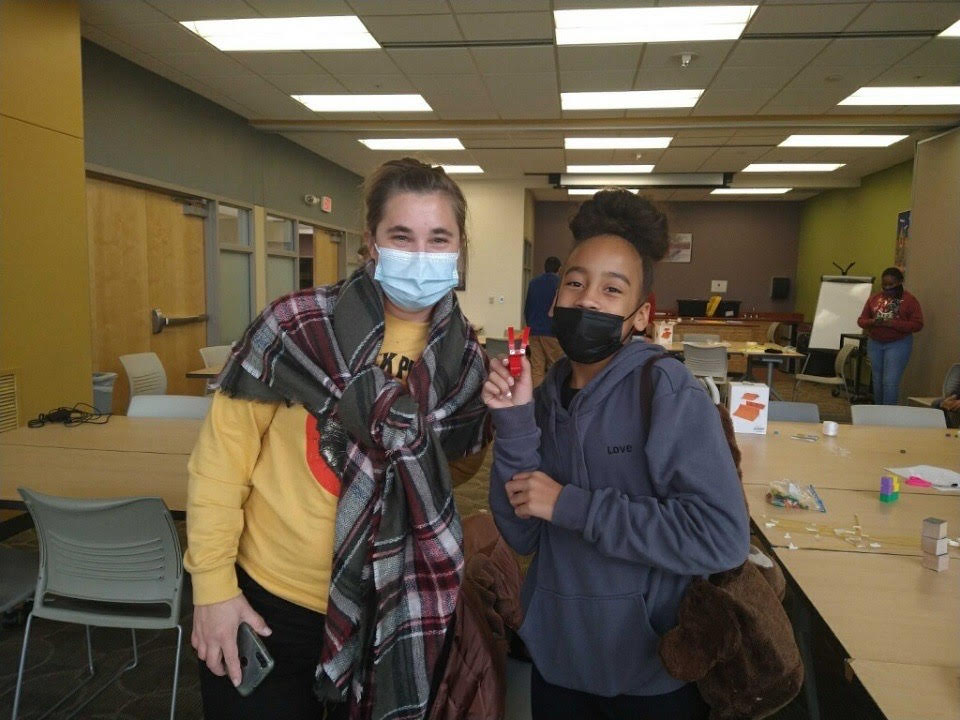 Big Brothers Big Sisters of Dane County is pleased to recognize Big Sister Liz Todd as the Big of the Month. Big Sister Liz works for the City of Madison as a Park Worker and is always up for a new adventure or skill to learn. Liz wanted to become a Big to give a child a chance to have a mentor.
Big Sister Liz and Little Sister Essence have been matched since 6/8/2021. Since then, Liz has always tried to show Essence what she is capable of learning by introducing her to a lot of different things in the community. Liz and Essence have a very strong bond where they like to explore and take on new challenges together. They have gone skiing, sailing, water skiing, cooked meals, and attended many different BBBS events. Liz has always encouraged Essence to go out of her comfort zone and help her learn as many things as she can and also work towards different goals, like supporting Essence's love for science by looking into ways they can do different STEM activities. 
Little Sister Essence mentioned how much she loves solving problems with her Big Sister Liz and they enjoy cooking together. Liz has shown so many ways of how to be a Big Sister and what they both can accomplish. This Match is truly a team and they are constantly learning new things and finding joy in the simplest of things. 
Big Brothers Big Sisters of Dane County is grateful to all of our volunteers who are making a difference one child at a time. Congratulations to Big Sister Liz on being our Big of the Month!