Be a Big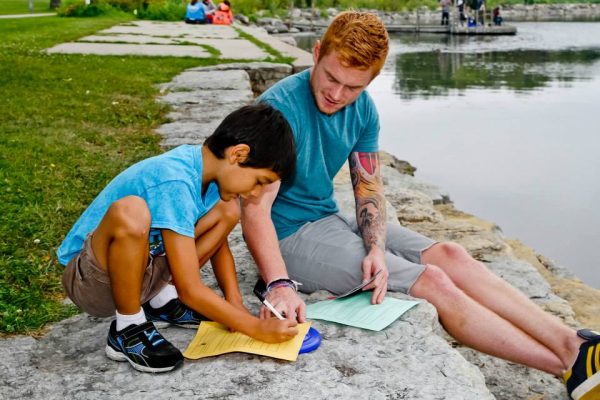 We're always looking for people eager to positively impact a child and improve their community. For a few hours, a couple of times a month, you can give a Little the invaluable gift of your friendship. By simply changing their perspective of what the world has to offer, you can actually change their lives. Sometimes it's as simple as playing video games, going to a museum, or just hanging out together. Becoming a Big is an incredible experience that will not only change a child's live for the better, but yours as well.
Big Couples & Big Families
You don't have to do it alone! Get your partner or whole family involved in this life changing experience. As a couple or family match, you get to positively impact a child's life, together. Couple matches also have the added flexibility of meeting one-on-one or as a trio. There are many Little Brothers waiting to be matched, and you have the power to change that.
How to Get Started:
1. Apply
Take the first steps to becoming a Big by filling out the online volunteer inquiry form or calling 608-661-5437.  You'll also complete paperwork, including authorization to run a background check on your driving record and criminal history. All this information is completely confidential.

2. Interview
After we receive your information, you will meet with a staff member for a 90 minute interview so that we can learn more about your life, family, interests and volunteer expectations. This will ensure that you are paired with a child who matches your personality and interests.

3. Orientation
New Bigs attend 2 hour orientation to prepare you for your match. You will meet support staff, get activity ideas, and learn how to handle situations that may arise during your match.

4. Get Matched
All of this leads up to the exciting part- getting matched, meeting your Little, and having fun!

Ready to volunteer? Sign up here!