We are now accepting nominations for our 2021 Bigs of the Year.
 BIG OF THE YEAR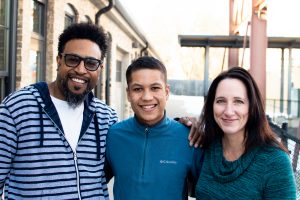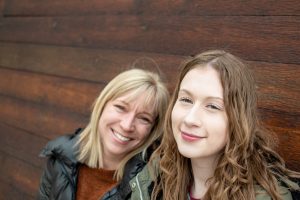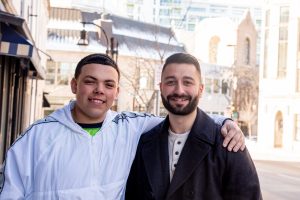 In order to be eligible for our Big of the Year award, a Big must meet the following criteria:
1. The Match has demonstrated significant impact for the Little.
Big has helped his/her Little overcome obstacles to achieve positive outcomes. This is evidenced by the Little's academic and/or behavioral achievements and their reaching of major milestones (i.e. improved academic performance and attendance, graduation, college attendance, avoidance of delinquency and risky behaviors, respect of authority and peers).

2. The Match has demonstrated an impact in the Little's social/emotional improvements.
The Little has shown increased confidence, improved relationships with family and peers, an interest of setting goals for his/her future, and a desire of higher aspirations for his/herself.

3. The Big has been highly engaged in the mission of BBBS.
Engagement can vary, but might include supporting recruitment of volunteers, promoting BBBS in the community and/or workplace, or involvement with fundraising efforts.

4. The Big has shown excellence as an advocate for BBBS.
Advocacy can vary, but might include public appearances and/or interviews on behalf of BBBS, Big speaks positively about their experience and actively promotes our one-to-one mentoring model in print, TV, radio and/or social media, etc.

5. The Match has been together for at least two years.

6. The Parent, Little, and Big would all be willing to write a personal essay about their experience in the BBBS Program. The Little and Big would be willing to speak at the National Conference if awarded Big of the Year for BBBS of America.

* Submissions are due Tuesday February 2, 2021 at 5pm.
* All nominees will be recognized publicly by our agency.
* Three finalists will be selected and be highlighted in marketing materials for our agency in the spring.
* The winner of Big of the Year will be recognized by our agency throughout the year and may be recognized at our annual Gala event in September.
* The Big of the Year for Dane County will also be submitted for consideration to selected as the Wisconsin Big of the Year and as the Big Brothers Big Sisters of America Big of the Year.
*All nominations for Big of the Year are reviewed by BBBS staff to ensure the nominated Bigs are meeting all the BBBS rules and safety guidelines by the end of the year.