Match Maker Breakfast
Each year, we host a free event bringing together our community of supporters to enjoy a breakfast, connect with friends, celebrate our successes, and learn more about how you can ignite the potential of kids in our community.
We have over 200 Littles waiting to be matched to a mentor, and together, we can make a life-long impact.
Thank you to everyone who attended our 2020 Match Maker Breakfast on February 19th, hosted at the Madison Concourse Hotel and sponsored by Merrill Lynch and The Tierney Family. Thanks to you and your incredibly generous gifts, we are able to match more waiting Littles to a mentor each month!
Stay tuned for updates for future events.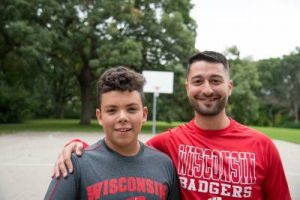 Join us today and help us build meaningful connections for a bigger future.