Bowl for Kids' Sake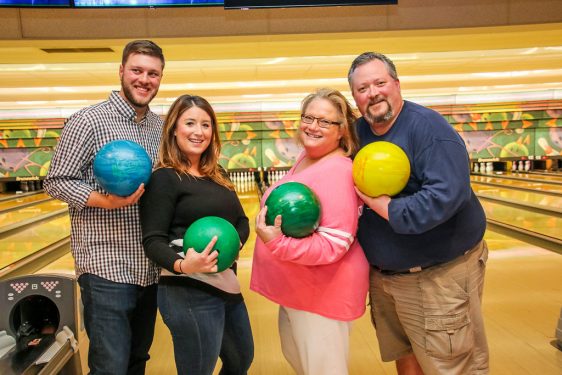 Bowl for Kids' Sake (BFKS) is Big Brothers Big Sisters' signature bowl-a-thon style fundraiser. BFKS is a multi-night fun-filled bowling event with prizes, games and friendly competition. Community members and companies form bowling teams of 4-6 people and do peer-to-peer fundraising prior to their bowling night to support mentoring and make Matches happen. Participants celebrate their fundraising success with family and friends over an eventful night of bowling.
A NOTE ABOUT HOW COVID-19 IS IMPACTED THIS EVENT--
With the health and safety of our community in mind, we've had to make the decision to cancel our in-person Bowl for Kids' Sake bowling nights that were scheduled for April and May.
But don't fret--Bowl for Kids' Sake is still going strong! Instead of celebrating your fundraising successes at the bowling alleys, we'll be celebrating your successes ALL MONTH LONG with online games, prizes, raffles, and incentives for individuals and teams. And since the fundraising and registration already exists online, the hard work you've been doing to ask for donations and recruit more participants will continue forward. We've already raised nearly $60,000, so why stop here?!
So what does this mean for our current bowlers? Well, nothing changes right now. Your individual and team fundraising pages will stay open (and we encourage you to keep fundraising and recruiting!). In the meantime, our team is working hard to transition the event, and you'll hear from us at the beginning of April for our "re-launch." For those of you who haven't signed up yet, get ready for our kick-off in a few weeks!
To all our supporters, we are so grateful for your continued support and your patience as we chart a new course with Bowl for Kids' Sake. It seems so fitting that we picked the theme of Everyday Heroes for our event this year. That is what you truly are and we can't do this without you--you are our Everyday Heroes!
updated March 21, 2020