Kids to Careers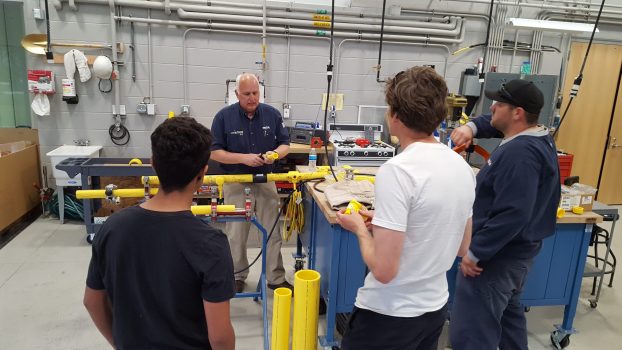 Junior Achievements has partnered with us for this years Kids to Careers (K2C) program. K2C is designed to provide ongoing opportunities to expose our High School aged Littles to careers in diverse industries. This allows them to understand what education is needed to pursue these careers. Each month during this 12 month program, Littles and their Bigs will visit a local business and have the chance to tour the host company, meet professionals and ask questions. After the tour, Junior Achievements will lead a workship with the Bigs and Littles that relates to the host company to teach more hand on skills.
Special thank you to this year's partners: Madison Gas & Electric, Oak Park Place, County Materials Corporation, UW Health, Gener8tor, Vogel Bros. Building Co., ETC, TDC, Madison Fire Department, Murphy Desmond, WISC TV3 and Madison Magazine.
Interested in signing up your child or Little for Kids to Careers? Contact Program Director, Johnna Georgia at (608) 661-5437 ext. 119 or jgeorgia@bbbsmadison.org.