Bowl for Kids' Sake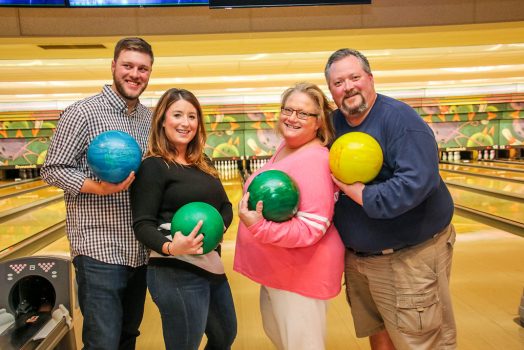 Bowl for Kid's Sake is Big Brothers Big Sister's signature bowl-a-thon style fundraiser. Meet our Bigs and Littles, win prizes, and most importantly, make Matches happen. Throw on your bowling shoes and get your team together for this fun filled event!
The next BFKS will take place April 17th 2018 through April 27th 2018. If you are interested in joining the event committee, contact our Special Events Coordinator, Bethany Ordaz, at 608-661-5437 ext. 111 or bordaz@bbbsmadison.org.  
Click on the button below to visit our 2018 BFKS website, where you can learn more about the event and sign up!